Custom Silicone Cup Manufacturer in China
RuiYang Silicone Baby Cup
Ruiyang, the premier silicone cup manufacturer, creates innovative, top-tier products that transform lives. With over a decade of expertise, we design safe, eco-friendly, durable silicone cups delighting parents and children. Our excellence and passion for the finest materials set us apart. At Ruiyang, every sip from our exceptional silicone cups inspires joy and confidence. Join our growing family of satisfied customers and discover the remarkable difference Ruiyang's silicone cups can make.
Still not find what you're looking for? Contact our consultants for more available products.
Advantages of RuiYang Silicone Cups
High-quality silicone lasts for a long time without deformation.
Food-grade safe materials and scientific design ensure children's safety.
All products have passed the US FDA food grade inspection.

BPA free, Does not contain heavy metals such as lead and cadmium.
Food-grade material: Silicone cups are made from high-quality, food-grade silicone that is BPA-free, non-toxic, and safe for your family.
Durability: Silicone cups are highly durable and resistant to wear and tear, ensuring a long-lasting product that can withstand daily use.
Temperature resistance: Silicone cups can handle a wide range of temperatures, making them suitable for both hot and cold beverages.
Easy to clean: Silicone cups are stain and odor resistant and can be easily cleaned in the dishwasher or by hand with warm soapy water.
Soft and comfortable: The soft, flexible material of silicone cups is gentle on your child's gums and teeth, making them an ideal choice for young users.
The Manufacturing Process of Silicone Cups
Design and prototyping: Design a silicone cup; create the prototype.
Create mold: Produce steel/aluminum mold to shape silicone.
Prepare silicone: Mix silicone rubber/HCR with catalysts, pigments, and additives for color/texture/properties.
Injection/compression molding: Heat/inject or compress silicone into the mold.
Curing: Heat silicone in the mold to cure/vulcanize; solidify properties.
Demolding: Open mold; remove silicone cups manually/automatically.
Trimming/finishing: Trim excess silicone; inspect cups for quality/defects.
Assemble components (if applicable): Assemble lids, straws, and handles onto cups.
Quality control: Ensure cups meet standards/specs via visual/functional tests.
Packaging/Shipping: Package/ship cups to distributors/retailers/customers.
Advantages of Silicone Cups
Easy maintenance: Silicone cups are stain and odor resistant, making them easy to clean by hand or in the dishwasher, which helps maintain their freshness over time.
Gentle on little mouths: The soft, flexible nature of silicone cups makes them comfortable for children to use, as they are gentle on their gums and teeth.
Eco-friendly: By choosing reusable and long-lasting silicone cups, you reduce waste from disposable alternatives and contribute to a more sustainable lifestyle.
Temperature versatility: Silicone cups can handle a wide range of temperatures, making them suitable for serving both hot and cold beverages.
Spill prevention: Many silicone cups come with spill-resistant features, such as lids or sippy spouts, reducing the risk of messes during mealtime.
Travel convenience: Collapsible or stackable silicone cup designs make them compact and easy to transport, perfect for on-the-go families.
Aesthetic appeal: Silicone cups come in a variety of vibrant colors and patterns, adding an element of fun and style to your child's drinkware collection.
Adaptable to different age groups: With various sizes, shapes, and designs available, silicone cups cater to the needs of children at different developmental stages, making them a versatile choice for families.
Why Choose RuiYang as Silicone Baby Cup Supplier
Rich market experience makes us familiar with the products and market requirements of different wholesale customers
8 production lines
Manufacturing 50000 pcs daily
Export to 30+ countries
Safe and non-toxic raw materials and strict production quality control ensure that every product is safe and reliable.
100% safe raw material
Full quality inspection
US FDA standard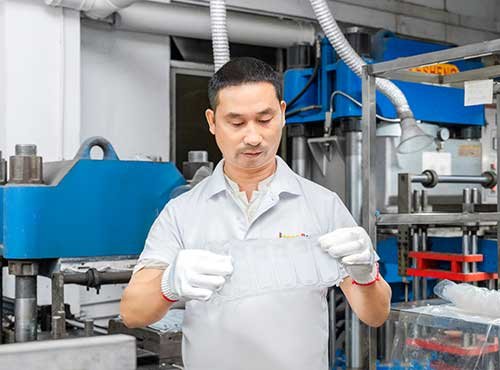 Wholesale OEM/ODM Services
Ruiyang provides a variety of wholesale customization services to suit customers' different designs and product needs.
Customized service for design, color, packaging
Cost advantage of mass production
Fast lead time and delivery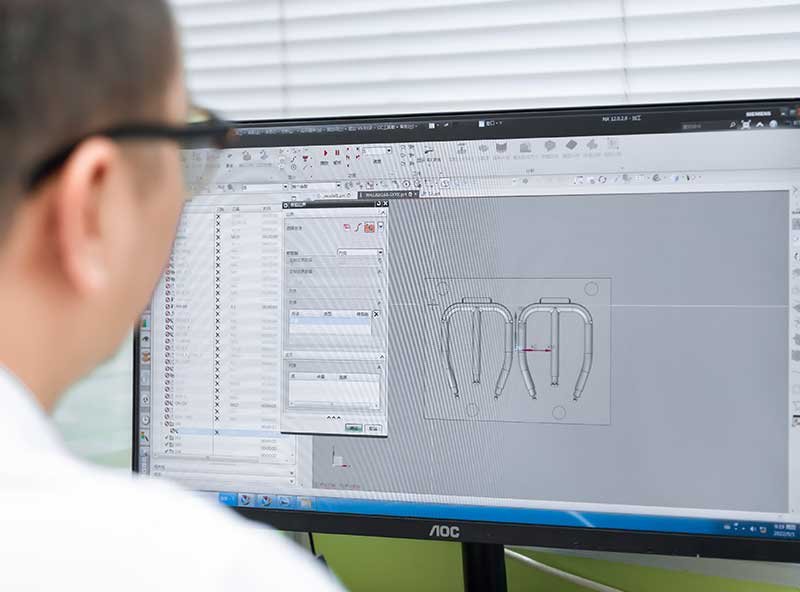 Skyrocket Your Business with RuiYang Silicone Cups
Ruiyang is an experienced and reliable food grade silicone baby cup supplier. We provide strict quality inspection, competitive price, personalized customized service, fast delivery and timely after-sales service support.
Silicone cups are not merely a trend; they represent a shift toward environmental awareness and health-conscious decisions. They embody style, safety, and sustainability. Whether you're
Read More »
There are very many companies engaged in the silicone industry, and many times it is difficult for us to judge which company is good. So
Read More »
Introduction Silicone molds are the game-changer in the world of mold manufacturing, thanks to their incredible durability, flexibility, and heat-resistant properties. From food and beverage
Read More »